Robert Fields, MD
Board-Certified Orthopaedic Surgeon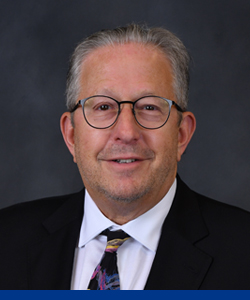 Dr. Fields enjoys orthopaedics because he sees "interesting people with interesting problems." When it comes to his style of treating patients, he says, "I like to keep a relaxed and very focused atmosphere."
Dr. Fields' Specialties Include:
General Orthopaedics
Sports Medicine
Originally from New York City, Dr. Fields lives in the West Valley with his wife and has been practicing in the area since 1986. "My proudest achievement is building a successful practice with great group of professionals who provide great care to the community," he says. "It's a daily thing."
For 24 years, Dr. Fields was a team physician for many local football teams. Activities he enjoys in his time outside the office include hiking and playing guitar. When asked when he began playing guitar, he says, "I played guitar when I heard the Beatles in 1964″.